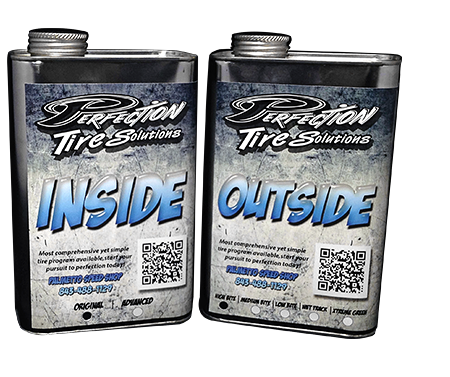 Looking for a tire program?
Are you interested in learning more about tires? Well, Perfection Tire Solutions has the answer you're looking for!
PTS has been in the karting business for over 8 yrs and has offered a successful tire program for customers in every division in all parts of the country. How are we different you ask, let me explain. We start by making our system concise with very little overlap, allowing for less tire options and better understanding. Next, we take every customer and look at their individual circumstances, formulate a plan of attack and give them the needed product and information that is tailored to their individual needs. After that we offer unmatched support by offering a written up to date user guide, phone support and an online support forum that customers can ask questions, review knowledge base topics and interact with other PTS customers.
Get started
Click the link below and download the 14' PTS User Guide. Read over it and familiarize yourself with what we offer and apply it to what your particular situation needs.
Next, click the link for our support forum, create an account and start a ticket outlining all the details of your program such as what class you run, what type of kart you ride, the general track conditions and a range of tires that you think would be optimal for your success. Once we receive this ticket we will respond with some basic information and schedule a time for a phone call that works in your schedule, even if it after hours. Once you have spoken to us and we give you the needed information to get started, you can place an order online for the recommended PTS products and start your pursuit to perfection!
Tire Cutting
Palmetto Speed Shop offers a tire cutting service that is unmatched because of the time and attention to detail that is spent on every tire. Countless hours have went into developing the best templates and the most proficient surfacing techniques to give you a tire that is heads and shoulders above the rest.
We start by taking and matching up tires based on mold numbers and date codes and we run them through several heat cycles so the tires will cure faster and mount truer producing the best cut and performance.
After the tires are mounted they are left for 24hrs to produce a certain profile and size that makes the end result possible. We don't cut run of the mill tires, we take and speak to every customer about their needs and we cut them specifically based on their particular criteria. Once the tires are cut they are surfaced to produce a tire that will take chemical when applied and not be sealed off, as well as a tire that will scuff in quickly and leave the tires with a smooth clean finish with minimum laps to do so.
Trust your tire cutting needs to Palmetto Speed Shop and let us show you to the winner circle.
Tire treating
As with cutting tires Palmetto Speed Shop also offers tire treating services
We don't hide anything from our customers in our user guide, the exact set of directions that we tell our customers to use are the same ones that we follow to get a desired effect. There are times where customers do not have the proper tools or it's their first time treating tires and their apprehensive on doing so, leave it to the experts to get it done right. We will take the time and go over all your circumstances so we have a great understanding of your particular needs prior to fixing your tires. Rests assure that when you get your tires they will be ready to do battle and you can have confidence in knowing what's been done to your tires so you can put the right set on at the right time.
Please contact us for pricing about any of the services that we offer and we will be glad to help!