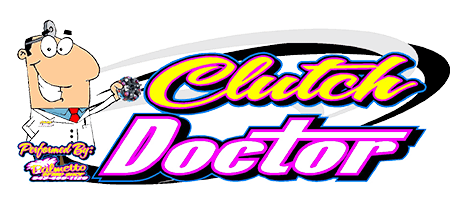 Here at Palmetto Speed Shop we understand that performance is a big part of our sport and we want to give you an edge on the competition by offering a clutch blueprinting and tuning service known as The Clutch Doctor.
See the below before and after pictures to show you that we take and meticulously massage on all the parts to gain every edge possible
We start by disassembling your clutch and inspecting to make sure there is no permanent damage that would hinder the clutches performance when completed.
We then take and tumble all the parts in a ceramic media 2 part bath that first cleans all the rust and corrosion off the parts and then polishes the surfaces so there is no friction in the moving parts of the clutch that could cause the clutch to not properly engage and disengage under load.
the parts are looked at again, and if everything looks good we surface grind all the mating surfaces with our DCM surface grinder and bring them back to stock configuration and tolerances of less than .001 for a proper clutch lockup each and every time.
Once the machining is done we take it further by balancing all the counter weights to ensure they are equal and then we use our Intercomp Spring Tester to match up a set of springs per the desired class.
Once all the parts have been hand picked and blueprinted, we clean everything up properly and reassemble the clutch using OEM floaters friction disk and new hardware, set the proper air gap and spring height and get the clutch back to the customer in normally a 48 hour turn around time.
Don't be fooled by the others that talk a big game but fail to deliver, trust The Clutch Doctor to give you the real "holeshot" you've been missing!!
Labor: 50.00 plus parts
Typical two disk clutch rebuild is on average 105.00-110.00